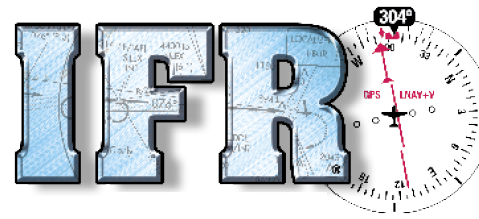 Space Traffic Jam Addressed
The FAA says it will try to ease disruptions to air traffic caused by increasing numbers of space launches. Airlines complain that airspace closures raise routing challenges. The FAA has established guidelines "to optimize and equitably manage the airspace in the vicinity of launch sites." Most disruption is in Florida and the agency hopes to "balance the needs of launch licensees, as well as airlines, general aviation and the military to minimize disruptions." Where possible, space companies will be asked to schedule launches at night and avoid other peak periods like holidays and during military exercises. Otherwise, the FAA will determine launch dates on a priority basis. "The FAA generally will prioritize commercial space operations that (1) have a national security purpose or are in the national interest and/or (2) commercial space launches carrying payloads," the FAA said.
FAA To Police Itself
The FAA established the Office of Investigations and Professional Responsibility to ensure employee qualifications, performance and behavior meet the high standards expected by the public. "We protect the national airspace system (NAS) and the flying public by initiating and conducting administrative investigations and special inquiries on FAA employees and contractors suspected of violating various FAA orders, regulations and policy," the agency described the new function. The new department will also protect whistleblowers "and others raising safety concerns."
Pilots Urged To Leave TAWS Alone
A recently-released Information for Operators urges pilots to resist the temptation to silence terrain avoidance and warning system (TAWS) alarms. "Alerts from TAWS can become a nuisance or a distraction to pilots when flying at altitudes below the alerting threshold of the system," the notice says. "This may result in the pilot's decision to inhibit the system. Inhibiting warning systems and ignoring warnings, combined with deteriorating weather conditions leading to loss of visual surface reference and situational awareness, has been found to be the cause of some CFIT [controlled flight into terrain] accidents." The notice is a suggestion only, but it urges operators to review their internal policies on TAWS operation.
Part Policy For Vintage Aircraft Eased
Vintage aircraft operators are lauding the introduction of a new program that allows the substitution of off-the-shelf parts for non-flight critical components. The Vintage Aircraft Replacement and Modification Article (Varma) program will enable the use of modern parts in old aircraft without the need for new regulations, orders or advisory circulars. "Anyone who owns and operates vintage aircraft knows that finding parts can be a major challenge," EAA said in a statement. "This situation is especially frustrating when perfectly safe and functional alternatives are readily available but can't be used because there's been no legal way to install them in a type-certificated aircraft. With Varma in place, some aspects of vintage aircraft ownership and operation are about to get a lot simpler."
Accident Rate Steady With BasicMed
The FAA says that there's been no increase in GA accidents attributed to BasicMed. The agency went through its data and also discovered that the less onerous medical certification standard doesn't seem to have created the hoped-for increase in recreational flight activity either. "The FAA determined that while BasicMed did not impact small aircraft activity, it also did not significantly impact aviation safety," the report said. "No difference was found in the risk of BasicMed and third-class airmen having an aviation accident from the start of BasicMed in 2017 through the end of 2019," the agency said in a report to Congress.
NOTAMs
Cubcrafters introduces Rotax-powered Carbon Cub … GA advocate Sen. Jim Inhofe gets Hoover Trophy … Trim issue caused fatal upset in Challenger … A bill to improve the NOTAM system passed Senate committee … A bipartisan Senate committee wants airline pilot retirement age boosted to 67 … Find breaking news in general aviation at AVweb.com.