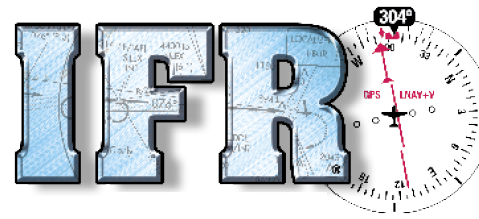 Single Pilot Plan Panned
The leader of the International Air Transport Association (IATA) says he thinks it will be decades before single-pilot passenger airline operations are allowed. Director General Willie Walsh said that despite the apparent push toward autonomous airliners with a human backup, he doesn't see it happening anytime soon. "I don't expect to see a move to single-pilot operation, if ever," he said at a media briefing in Geneva. "Certainly I don't see it in the next 15, 20, maybe 25 years." The European Union has sent a formal request on behalf of 40 countries to the International Civil Aviation Organization (ICAO) to set standards for single-pilot passenger operations. Although the early discussion is about having a single pilot onboard, the standards would be focused on fully autonomous operations with the pilot monitoring.
France Bans Short-Haul Flights
France has succeeded in banning flights between three of its busiest airports in a controversial climate-change move. The European Union has granted France's application to stop short-haul flights that can be conveniently replaced by a 2.5-hour train trip. The successful application covers flights from Orly Airport to Nantes, Lyon and Rennes. France had applied to nix another five routes but the EU determined that trains couldn't completely replace the existing flights. France is also looking at restricting private jet use, particularly between Paris and the French Riviera. According to a study commissioned by the French government, the rich and famous could reduce their carbon footprint by a factor of 50 by taking the train.
NTSB Wants Flightseeing Rules For Ketchikan
The NTSB is urging the FAA to issue special regulations for air tour operators who conduct sightseeing flights around Ketchikan, Alaska, because of the high rate of accidents in the area. The Board told a news conference there have been 31 fatalities and 13 serious injuries in the last 15 years involving sightseeing operations, which are often conducted for cruise-ship passengers visiting the port. The FAA has set special federal aviation regulations (SFAR) for air tour operations in Hawaii and at the Grand Canyon with positive results. "Special federal aviation regulations have effectively reduced air-tour accidents in other areas, saving untold lives. We need the same safety leadership now—before there's yet another tragedy in Ketchikan," said NTSB Chair Jennifer Homendy.
Boom To Develop Supersonic Engine
Boom Supersonic says it will build its own engine, the Symphony, to power its Overture supersonic airliner after all major turbine manufacturers passed on the project. Boom will join with Florida Turbine Technologies and GE Additive who will design and build the engines and StandardAero that will develop maintenance programs. "Developing a supersonic engine specifically for Overture offers by far the best value proposition for our customers," said Blake Scholl, Founder and CEO of Boom Supersonic. "Through the Symphony program, we can provide our customers with an economically and environmentally sustainable supersonic airplane—a combination unattainable with the current constraints of derivative engines and industry norms." Boom says the engine will be net-zero carbon, optimized for sustainable aviation fuel and meet the latest noise standards. It will also be 10 percent cheaper to operate than derivatives of existing engines the company claims.
NOTAMs
Aspen pilots form safety task force … CubCrafters gets million dollar government order … Congress moves to eliminate Letter of Deviation Authority (LODA) requirements for instruction in experimental aircraft … The Army has selected the Bell V-280 tiltrotor as its new attack aircraft … Embraer considers 19- and 30-seat variants of its Energia electric and fuel cell airliners … Boeing ended production of the 747 … Europe to allow in-flight cell phones … Avionics sales continue to increase … Sling Pilot Academy partners with SkyWest … Experimental aircraft fatal accidents increase … FAA urges airlines to stress manual flying … Find breaking news in general aviation at AVweb.com.