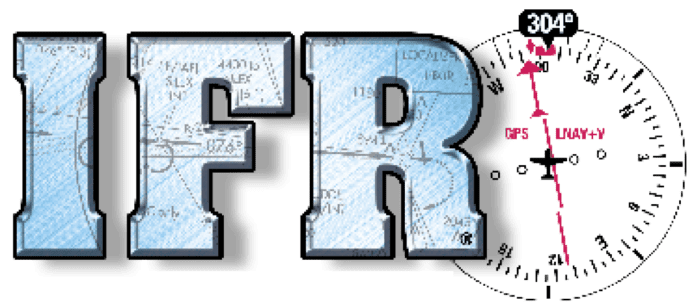 Pandemic Creates BizAv Boom
The post-pandemic hangover has turned out to be a tonic for business jet manufacturers who are tapping a new market created by the general travel hassle COVID-19 spawned. In its annual forecast of business aircraft activity, Honeywell predicted sales of business aircraft would jump 15 percent over the next 10 years, fueled largely by first-time buyers. Business people who rejected private aviation in the past were forced to give it a try during the two years of restrictions and commercial flight reductions and now they want in. "The business aviation industry is greatly benefitting from a wave of first-time users and buyers due in part to changing habits brought on by the COVID-19 pandemic," said Honeywell spokesman Heath Patrick.
T-Routes Added In Alaska
The FAA announced it is in the process of adding 54 GPS-guided Terminal Transition Routes (T-Routes) throughout the sprawling state to help aircraft operators avoid ice. The GPS routes will allow pilots to fly direct at lower altitudes to avoid the dangerous weather. "Pilots use T-routes to navigate along specific points while flying under instrument flight rules (IFR) using approved Global Positioning System (GPS)/Global Navigation Satellite System (GNSS) equipment," the agency said. The T-Routes are a key part of recommendations included in the Alaska Aviation Safety Initiative. "Flying in Alaska is unlike any other place in the United States," said Acting FAA Administrator Billy Nolen. "T-routes will provide pilots additional options for completing their missions safely in this uniquely challenging environment."
Accident Rate Drops
The overall general aviation accident rate dropped in 2020 although the commercial fixed-wing segment bucked that trend by a significant margin according to AOPA's annual Nall Report. When all GA activity was aggregated, the overall rate dropped from 4.87 per 100,000 flight hours to 4.69. The rate of fatal accidents also dropped from .89 to .83 per 100,000 flight hours. All other major sectors, including non-commercial fixed wing and all types of helicopter activity showed decreases in the accident rate but commercial flying experienced a sharp increase. The rate jumped from 1.62 accidents per 100,000 flight hours to 2.17. There were a total of 1051 accidents in 2020, 187 of them fatal.
Pilots Split On 737 Alerting Changes
Airline pilot groups are split over whether Congress should allow Boeing to skirt an FAA requirement to upgrade the crew alerting system in two models of the 737 MAX, the 7 and 10, that have not yet been certified. The alerting system, which hasn't really changed since the first generation of the 737, was cited as a factor in two fatal crashes of MAX in Indonesia and Ethiopia. The FAA mandates a modern alerting system in all other airliners except the MAX 8 and MAX 9 and gave Boeing until the end of this year to certify the 7 and 10 under the same rules. But Boeing says it can't meet the deadline and now there is movement in Congress to extend the deadline. The Allied Pilots Association is against the extension but the Southwest Airlines Pilots Association says it makes sense to keep all the 737s the same.
EPA Moves On 100LL Ban
The EPA has issued an Endangerment Finding on the use of leaded aviation fuel, the first concrete step in an eventual ban on 100LL. The agency has had 100LL in its sights for 25 years, since lead was banned in auto fuel, but the lack of a viable unleaded replacement kept it from taking action. The announcement came a few weeks after the FAA approved a blanket STC for the use of GAMI's G100UL unleaded fuel. The EPA process will take years, giving GAMI and any competitors time to build the manufacturing and distribution systems needed to replace avgas.
NOTAMs
Gulfstream debuted its largest ever bizjet at NBAA … Air Force announces sustainability projects … MIT and Delta working to reduce contrails … Joby airport shuttle plans announced … Last 747 rolls off assembly line … Hawaiian Airlines plans ground effect vehicles … China certifies COMAC C919 airliner … See AVweb.com for breaking news in general aviation.