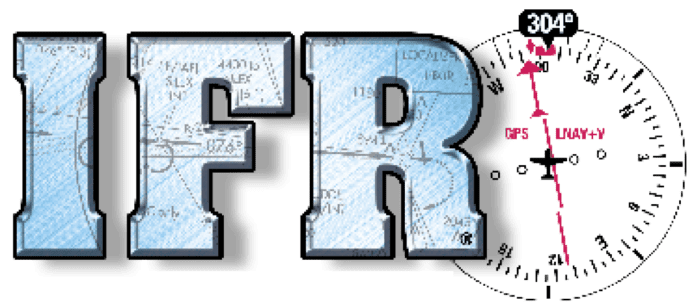 I was talking to New York Approach when I heard the following:
GrayRider 5 (NY State Police): "Albany Approach, GrayRider 5. Change of mission. That plane in the water, well it's confirmed as a float plane, so it's now direct to Deer Park for GrayRider 5."
Apparently they were under the mistaken impression that an airplane had landed on the water after an emergency.
Daniel Spitzer
Montgomery, New York
One day when I was talking to Point Mugu Approach we had the following exchange:
Point Mugu Approach: "CUP567, question for you if you have a moment. In how many miles could you dump a couple thousand feet? Just curious. I have a trainee here arguing with me and I want to prove a point."
CUP567: "I'd say you could drop a few thousand feet in five to seven miles."
Point Mugu Approach: "You just bought me lunch. I appreciate it."
Stan Levy
Arcadia, California
At my home airport, apparently the controllers know my voice. But this day I was flying a friend's airplane back to our home airport from maintenance, and the weather was characteristically benign with smooth air and clear skies with unlimited visibility.
Me: "Tower, Twin Cessna 9287A, 15 south. Landing with Whiskey."
There was a long delay, and I was just about to try again. Tower finally responded, but to my aircraft, which I wasn't flying: "Twin Cessna 1234Z, report a left downwind…"
Me: "You must recognize my voice, but I'm in disguise today as Twin Cessna 9287A."
Tower: "Roger."
On rollout, Tower gives me the runway exit rather tentatively and haltingly. "Twin Cessna, uh, nine … two … ah … eight … Lima, Alpha, take the next right…"
I acknowledged and then corrected him, "That's nine, two, eight, seven, Alpha."
Tower: "Yeah, I've got the right call sign. I just can't read my own writing!"
I replied: "No problem. You should see the ATIS I wrote down. It must be the hurricanes you're reporting."
He laughed.
Sal Cruz
Watsonville, California
As a fairly low time pilot, I attended Sun 'n Fun as my first fly-in. I was naturally concerned about landing in front of a lot of experienced pilots. My buddies and I had come in a day early to avoid the traffic, but there would still be a substantial number of observers (critics?). I came in and landed and was pleased to get a "Good job, Cherokee," from the controller on what must have been a pretty good landing.
This was back in the days when we could take our chairs, snacks, drinks and handheld radio and sit in the shade of the VOR and watch and listen to the arrivals. It didn't take long for my ego to be deflated when I realized the controller wasn't complimenting my landing, but, rather, my ability to follow directions and land beyond the orange dot, an ability that a number of the pilots we watched seem to lack.
John Worsley
Lenoir, North Carolina
I was flying up to New York several years ago to the U.S. Open tennis tournament. Having an idea of the massive traffic in the area, I studied the arrival to LaGuardia Airport and had it all punched into my GPS. Getting very close, flying IFR in my single-engine airplane, I was feeling pretty proud of myself for clicking off the waypoints when I received the following from approach:
New York Approach: "November 51 lima hotel, do you know what the landing fees are at LaGuardia?"
I caught my breath and said: "No I don't."
Approach: "They are over $250."
This was many years ago.
Approach (continued): "Maybe you'd rather go to Teterbobo?"
Me: "Ah that would be great but I'll have to do some re-routing."
Approach: "That's ok, just take a 340 heading and I'll vector you."
What a relief! I was thinking that controller really rescued my wallet.
David Alger
Lago Vista, Texas
Yes, the low OTA warning really is still on. Don't want repeats? Please send us your cleverest or most embarrassing moment on the radio—or your favorite fix names or airport names—with a subject of "OTA," to [email protected]. Be sure to include your full name and location.