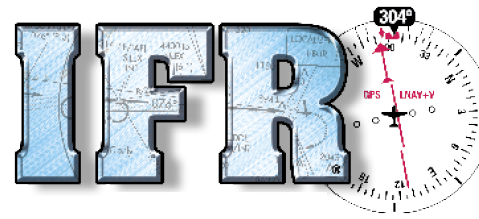 New Misfueling Guidance Issued
Transition to unleaded aviation gasoline led the National Air Transportation Association to issue new guidance on preventing misfueling aircraft. Misfueling most commonly happens when piston twins are filled up with JetA. There is concern that the varying grades of unleaded fuel appearing at airports could lead to aircraft needing high-octane fuel getting lower grades at the pumps and causing pre-ignition failures of the big mills. The refreshed information is aimed at FBOs and their frontline employees. NATA said, "We encourage every individual involved throughout the aircraft refueling process to complete the updated training, even those who have already participated in the original program."
FAA Limits Sectional Data Over Border Areas
The FAA drastically reduced the information it publishes on non-U.S. airspace in sectional charts covering border areas. The change occurred with the Dec. 29, 2022 charts. It was forewarned in an Oct. 12 Charting Notice but it came as a surprise to a lot of affected operators, most of whom were opposed to the change. The biggest impact came for operators in the Great Lakes area and extreme Northeast where overflight of Canadian airspace is the normal route to many U.S. destinations. The brief (single paragraph) notice did not explain the rationale for the change but "only major airports, NAVAIDs and airways shall be charted in foreign areas."
Ligado In Financial Distress
Ligado, the telecommunications company whose proposed 5G cellular networks might interfere with GPS signals, is in financial difficulty according to a lawsuit filed by British satellite communications company Inmarsat. It turns out Inmarsat actually controls the radio frequencies that Ligado was planning to use and Ligado was planning to rent their use in a 100-year deal worth billions of dollars. Ligado defaulted on its Jan. 1 payment of $395 million and Inmarsat wants its spectrum back according the suit, which was filed in the New York Supreme Court in December of 2022. Ligado's plans prompted coordinated opposition from a group of GPS stakeholders, including aviation organizations.
Regional Airlines Challenge ALPA On Pilot Shortage
The Regional Airline Association accused the Airline Pilots Association of trying to limit the number of qualified pilots to enhance their value on the market by claiming there isn't actually a pilot shortage. "It is long past time for industry and policymakers to call this harmful tactic exactly what it is: gatekeeping, which stands as an affront to all who work to build greater equity, diversity, and inclusion in aviation careers," RAA said in a blistering rebuttal to ALPA's claims that there is actually a surplus of new airline pilots in the pipeline. In a news release ALPA said that FAA stats show more ATP-MELs were qualified than were needed by the airlines in 2022 and that the number of qualified CFIs has actually gone up instead of being depleted by predatory hiring. RAA said the 2022 stats reflect a backlog of applicants from the previous two years of pandemic chaos.
"Stop the Chop" Law Vetoed
New York Gov. Kathy Hochul vetoed a bill that enabled anyone to sue employees of helicopter operators over noise even when the flights were operated legally. The so-called "Stop the Chop" bill was passed by the state legislature and would have permitted suits by anyone against any "pilot, flight department, line service personnel or company employee operating in the state for alleged helicopter noise pollution." Hochul noted FAA jurisdiction and that "elements of this legislation run counter to the federal scheme regulating New York's airports and airspace."
NOTAMs
140 check rides invalidated by the FAA in Alaska … M-T testing an 11-blade propeller … Air Force grounded B-2s after runway excursion … Congress granted crew-alert upgrade exemption for MAX 7, 10 … CubCrafters bought Summit Aircraft Skis … Sustainable fuel production tripled in 2022 … Oklahoma airport wants Air Force to pay for runway damage from C-17 … Retired stealth fighters to fly for another 10 years … Find breaking news in general aviation at AVweb.com.