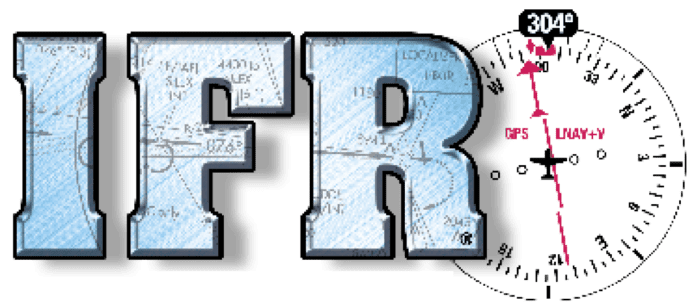 We were flying a new Gulfstream G280 and made a stop at KRBD (Dallas Executive). Taxiing out for departure, the tower commented, "That's the best looking airplane we've had in here this week."
The other pilot, clever devil that he is, replied, "You should see the pilots!"
A good laugh was had by all.
John Cattaneo
Grand Prairie, Texas
One day I was flying my Mooney to Council Bluffs Municipal Airport when the following occurred:
Omaha Approach: "Mooney N1149X, radar services terminated. Squawk VFR. Frequency change approved. No traffic observed at Council Bluffs."
Mooney N1149X (me): "Squawking VFR, talk to you later."
KCBF frequency entered.
Mooney N1149X: "Council Bluffs traffic, Mooney dammit."
Apparently I had forgotten to switch frequencies.
Omaha Approach: "Mooney N11…." Transmission unintentionally clipped by my switching frequencies.
Mitchell Gossman
St. Cloud, Minnesota
I flew my Noorduyn Norseman into Oshkosh this year. The Norseman is a high-wing R-1340-powered aircraft and is a single-engine production aircraft inside of which you can put a canoe. Mine is painted yellow. It was definitely the largest single-engine propeller driven aircraft on the field.
On arrival to Runway 36, the male controller said, "Yellow Cub, turn left at the next taxiway."
I said, "You really didn't just call me a Cub, did you?"
Mike clicks open with laughter in the background and a female voice came on and said, "He's a rookie!"
Brent Blue
Driggs, Idaho
One night the Potomac Approach frequency was not very congested. I overheard a pilot talking with the controller about his impending arrival at an outlying airport just at the tower's 9 p.m. close.
Pilot: "I think they'll be closed by the time I get there."
Potomac Approach: "I don't know. You might just make it."
Pilot: "I don't think so. Not unless I put it into hyperdrive."
Potomac Approach (responding immediately): "That's approved."
Sometimes the controllers have a wonderful sense of humour.
Reid Ashe
Winston-Salem, North Carolina
On a recent trip from Rockland, Maine to Caldwell, New Jersey I overheard the following conversation between a New York controller and the pilot of a private jet.
The pilot asked for passage through the New York Bravo in order to get to his destination.
The controller denied the pilot's requested routing and gave him the option of a circuitous route instead.
The pilot was not happy about this and became persistent.
So the controller said, "Instead why don't you fly over the Bravo and when you get to your destination, have a simulated flameout and land?"
The pilot accepted the alternate routing. I guess the controller made his point.
Jim LaBagnara
Caldwell New Jersey
I was with my instrument student in his plane, (an Alaurs CH2T that is not a speed demon), and he was flying a five-mile final to my home airport, Gwinnett County Airport Briscoe Field. It was a busy weekday afternoon, with lots of traffic in the pattern and also straight in for Runway 25.
All of a sudden the tower comes on and says, "Alarus N12345, keep your speed up, I have multiple aircraft behind you for Runway 25."
We were already flying at near cruise speed, (95 knots), so I keyed the mic and in my best Scotty from Star Trek voice said, "Captain, I am giving her all she's got."
The tower controller busted up laughing on air and then said, "Alarus N12345 thanks for that. I needed a good laugh. Continue straight in for Runway 25."
Brian Burton
Flowery Branch, Georgia